Posted on 05/14/2022 09:58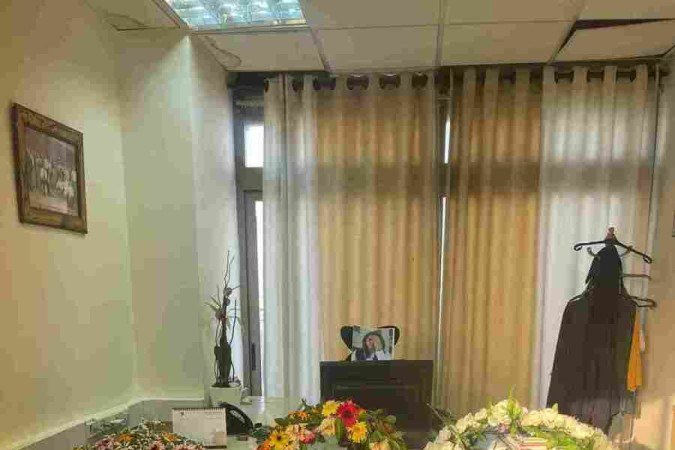 (Credit: Personal Archive)
In general, Al-Jazeera offices on the occupied west bank are very busy. Journalists, cameramen, editors, guests … It's a busy newsroom, but the silence last Friday (the 13th) was deafening.
My colleagues went to Jerusalem to say goodbye to their beloved Shirin Abu Akle.
There was no office space two days ago. Tens and dozens of journalists came to Al-Jazeera's offices to hear the news of her killing. Those who knew her and grew up watching her news displayed solidarity.
The mass was celebrated in Jerusalem on Friday (13), with Shirin buried beside his parents. "I've worked here for 20 years. I have never seen this office empty, "producer Rania Zabaneh told me when we entered the newsroom and studio. We had just returned from Jenin, on the north side of the occupied west bank where Shireen was murdered.
We worked with her over the past few weeks covering Israeli military operations in the city and its refugee camp.
This is a story that Shireen has covered for decades. She was one of the few journalists who reported the deadly Israeli attack on the camp in 2002.
Twenty years later, we meet people who tell of a dangerous moment when she visits them.
Do you know how many journalists remember 20 years? I went back to our files and watched Shireen's reports for reference and guidance.
She was an honest witness. Did you know you heard the voice of truth when Shirin spoke? She kept herself cool in difficult situations and where her professional integrity was easily perceived as biased on one side or the other.
She is also looking for a human angle to tell the story behind the news. She was always close to people and they returned that love.
The fact that she told her stories made her a celebrity. Famous universities in Palestine and Lebanon have created scholarships to their name. She knew that this generation of journalists, especially women, would admire her and want to become Shirin.
A household name, she was a humble person with a charming laugh.
Although a reference in journalism and part-time teaching at Birgit University, he never gave up learning. An avid reader, she returned to the same university as a student and graduated in new media.
I went to their office and saw their notes, and I found a paper of their Hebrew lessons. She wanted to improve and gain firsthand knowledge of the Israeli narrative.
This is a man who has a full life ahead of him, but as anyone in the Israeli occupation knows, his life can be cut short any minute, any day.
Shireen has made many funerals, especially in the last couple of months. Instead of walking behind the coffin, his body was one at this time. Thousands of people came to pay their respects, some stopped to pay their respects. "Thanks Shirin," said some, as they threw rose petals on the coffin.
The people in Jenin, Nablus, Ramallah and Jerusalem wanted to give her the respect she deserved.
The state funeral service for the twins was also held at the Presidential Complex in Ramallah, where the Palestinian president awarded him the "Star of Jerusalem" medal.
I have no idea whose body in recent history has moved from the North West Bank to Jerusalem. It is described as waves of love.
Shireen was killed trying to keep Palestinian history alive. Do not deceive yourself. It's a battle of narratives, but even though she's dead, she remains a great storyteller.
Israeli forces attacked those carrying his corpse as if firing was not enough.
Disrespect for Palestinian lives was overcome only by the invasion of the nation in mourning.
This may be his final account to the world: "There is a nation under military occupation, the bird living there is threatened, and the possibility of its dead mourning is not guaranteed."
There is so much anger and pain in my friends. We will continue to look at her photos, remember her and try to keep her legacy alive.
But her shoes are too big to wear, her work is hard to match, her kindness will be missed.
She is irreplaceable. I hope we do justice to her.
Al-Jazeera TV Network journalist and colleague of Felestine-American journalist Shirine Abu Akleh in Ramallah (West Bank) was killed during an Israeli military operation last Wednesday in the West Bank's Jenin refugee camp. The article was sent separately to the Post Office
.