Amidst the stupid war and many meaningless things, spring has brought me new love. He came at night without asking anything.
Emotional diary
Amidst the stupid war and many meaningless things, spring has brought me new love. He came at night without asking anything.
Amidst the stupid war and many meaningless things, spring has brought me new love. He came at night without asking anything. Tall, beautiful mouth with clear eyes and silky skin, and a smile marked by many nights of misery. He carries with him a life that I do not know and that I cannot imagine or want. I met her at my village party, where my father and grandfather grew up, before coming to town. After the dance, we went outside, descended to the river, almost silently, and dived into the clear waters of sunrise.
My new love has a face and a body. And so on. It does not fit into any universal concept or lend itself to any general ideas. I name it, but the words are of no interest to me: purity, sublime consciousness, virtue, eroticism, wisdom … I touch her neck and she leans over my shoulder, squeezing me with the force she rarely felt for me. I am thrilled with the discovery. I speak non-stop, but in a disconnected way. Let me tell you what happened to me. Where did I go? Yes, because I am also in Ithaca, where I have accumulated knowledge and experience. But when I returned, I had to wait many years for her to finally come to me.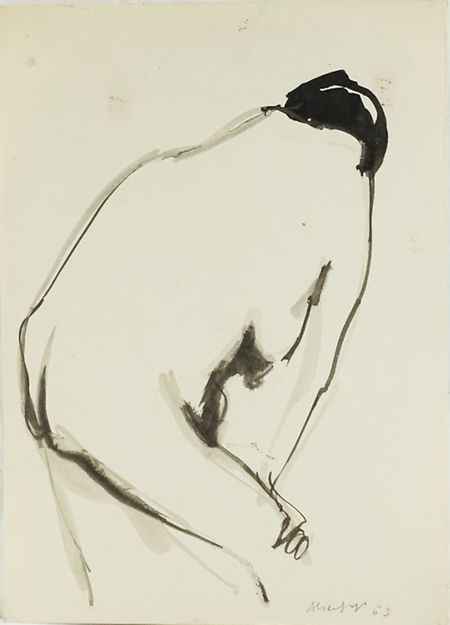 I like your wrinkles around your eyes. There is nothing worse than new powder, creams and ointments. It seems like transparency took me. I am not interested in traditions or any rules. In it, I recognize the freedom of those who have to fight to free themselves and escape grief.
She immediately told me about the difficulties of passion and emotion. Ointment for a hardened heart. Contrary to the memory he has kept his loving father, so it is easy to settle for his friend and little things. He told me with a sad laugh that someone spent the night awake thinking about it. I see myself in this frustration of not being able to feel and be. Wanting to love and only getting upset. I understand very well in his words, everything I can say is simpler, more clear.
I know there is nothing worse than trying to rationalize feelings. In order to kill them. But how can we escape when we are already suffering from so many differences? How can you not think of pain to control it and end it? To Nettles with the emotional intelligence suggested by dubious science, because we have two ways of coping with the evil of love. Or we try to understand the causes of failure that swallowed us up to the point of exhaustion. Or we can wait for the new spring to come.
On the way out of the river, we cleaned ourselves with my sweater. There was no dew in the morning. We peered over the wall and we managed to steal a shared apple. Sitting on the bench, watching the sunrise, I continued to talk about everything that bothered me. I don't remember well. The feeling came to me that no words would be counted if they weren't said by emotion. For a moment, I felt insecure. Maybe I'm not being honest and convinced …
My insecurities, all my failures, the fears of irreparable loss, the grief I suffered, and so on, for not knowing how to love. All this, at least for that long night, disappeared. Only the shameless touch of those who know to hold our hand to those who do not believe in magical acts remain. Don't forget the music of the speakers with a different accent.
Of course, I'm afraid of many things. In games ruined by inertia of insecurity. From the distance created by everyday life that kills everything. Don't know how to live outside of bad routines. And the restraints imposed by the images that fall on us strangle us.
I am afraid of everything that kills charm, suffocates the soul and destroys the possibility of love. More than that, it is the horror of dying alone in a corner surrounded by books, with nothing but flame, except abstract ideas. I run away from it like a devil from the cross.
Beside him, he was staring at the village river on that plantation bench, which, before it became mine, belonged to my father and grandfather, who, unbeknownst to me, imagined I could start again. But for that to happen, the orphans who have recognized me must sing. As a boy, I already had the responsibility of honoring my ancestors as a man. There was never a possibility of violation. I don't know how to deal with abandonment, because I have already given up on myself from almost every birth. And there is no need to emulate any trip, in the hope that I can find someone who will welcome me on the way back.
The pulse, the emotions and the thoughts – all mixed up, the morning sun was at its peak – were merging with the movement around the river. Gradually, I stopped thinking, and in that thought, began to feel that we too could merge into the dawn landscape when our lives started again.
Follow us on Facebook, Twitter And receive our daily newsletters.